About Us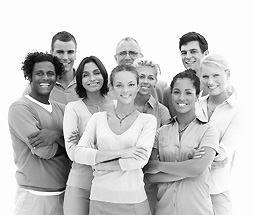 Patrumin Investors, LLC, was founded in 2012 by Sam Dedio. The firm was formed then to ensure a continuation of four successful U.S. Equity Strategies that he managed for Artio Global Investors since 2006.
The Patrumin team has decades of experience managing sizable assets and will also provide SMA, UMA and sub-advisory account management services. Patrumin Investors specializes and focuses on one thing only: constructing and managing equity investment portfolios.
Our Approach To Equity Research And Analysis
At Patrumin, we have decades of experience analyzing companies. For example, Sam Dedio has been researching and analyzing technology companies for over 25 years. To get quality insights into the companies we are interested in or industries we are analyzing, we take a comprehensive approach to company analysis. We have visited 100's of companies on location and have met with 1000+ management teams in their respective careers. Attendance at trade and industry shows is a must to maintain a working knowledge and understanding of various companies and industries. We think this, along with a consistent review of the initial public offering and venture capital landscape, provides a solid industry framework in which individual company analysis can be undertaken.
Why Choose Us?
We Have Our Own Money Invested In Each Strategy That We Manage For Clients
At Patrumin Investors, the founders have their own money invested in each of the equity strategies they offer to clients. We absolutely believe in having "skin in the game." We are confident in our ability to successfully manage each of our equity strategies so we have no reservations about eating our own cooking and living with our investment decisions.
Experience And Perspective Does Matter
Sam has over 25 years experience analyzing companies of all sizes. Each of us started our careers analyzing smaller companies, "growing up" with many of the survivors that are today's large cap stocks. The Patrumin team has met with thousands of CEOS, CFOS and senior management teams and visited hundreds of companies since the early 1990's. Our practical experience provides a qualified, knowledgeable and compelling perspective for the identification and selection of stocks to be included in our portfolios.
Portfolio Construction Specialists
Patrumin Investors provide innovative equity portfolio strategies to serve a wide variety of investment needs. We focus only on products that our equity research process supports, leveraging the decades of U.S. company research our team has undertaken to analyze a globally competitive market for multiple sectors and industries.
Our Investment Team
CEO & CIO
Patrumin Means "Patient & Thoughtful"